Top Hostels In Brazil
In the entire world, there are not many places where you can explore the diversities like gorgeous rain forests, thrilling tropical wetlands, and awe-inspiring golden coastlines except Brazil. Being a dream destination for backpackers, Brazil never fails to give a memorable travel experience and with each year passing the number of travelers is also increasing. So, if you are a budget traveler looking for a place to crash in, the hostels in Brazil will offer you utmost comfort and a vibrant experience. There are so many things that you will love to explore on your trip to Brazil within your budget.
1. Tetris Container Hostel
Being a backpacker's delight, there are a plenty of hostels in Brazil for travelers who want to spend less amount of money on their stay but enjoy the comfort and allure while they travel across beautiful Brazil. Are you among those young, solo, and nature loving backpackers? If yes, then you are in the right place. Here comes the list of the top ten hostels you can book for your upcoming Brazil trip.
This amazing hostel is located in Iguazu which is very close to the popular waterfall in Brazil. Made up of the industrial materials using 15 shipping containers and recycled oil drums, Tetris Container Hostel is inviting and attractive because of its unique architecture. the extraordinary interior decoration of the hostel is adorned with the wooden crates used as furniture on the terrace space. They have a happening bar too. You will get a wonderful treatment as a guest during your stay in one of the coolest hostels in Brazil.
2. Open House Hostel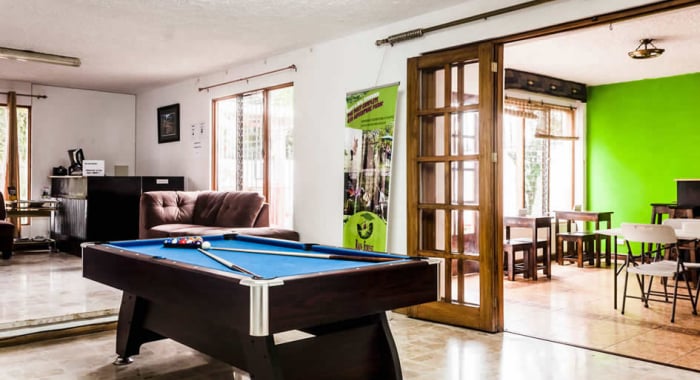 If you are looking for an authentic Bahia experience during your visit to Salvador, then you must book the Open House Hostel. The location of one of the amazing hostels in Brazil is amazing from where you can have a great view of the beach. The hostel is managed by some local artists and you can expect live music and Capote performances during your stay here. You can soak in the colorful vibes of the local culture here while you socialize with people from the local place.
3. Pantanal Backpacker Hostel
Humble and comfy, Pantanal Backpacker Hostel is one of the cheap hostels in Brazil to crash in. This is also a hot favorite hostel for international travelers because of its low rates and quality services. Located in Cuiabá, the hostel is very close to the northern region. if you wish to visit the wetlands, the hostel offers facilities for organized tours. There is a kitchen in the hostel from where you can order fresh and delicious food and a swimming pool where you can spend hours.
4. We Hostel
When it comes to Sao Paulo, one of the most attractive and comfortable hostels in Brazil is We Hostel. Its design is very alluring with retro and modern elements blended in an artistic manner. The century-old white mansion has a refreshing ambiance which will give your eyes ease and comfort. Located in Vila Mariana, the hostel is close to the major attractions and restaurants. The best attraction of the hostel includes the cozy hammocks and cinema room.
5. Injoy Hostel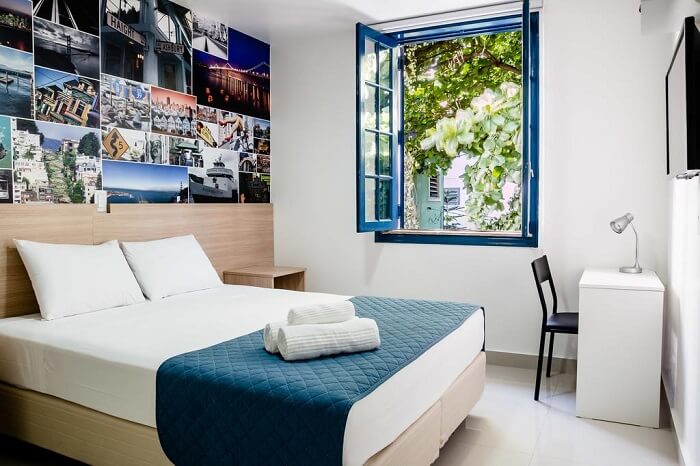 The location of Injoy Hostel makes it a perfect place to stay. The popular bars, pubs, nightclubs, and restaurants are located very close to one of the best hostels in Rio de Janeiro, Brazil. So, if you are a night owl, you are going to have great fun while partying around. The hostel is beautiful and you can even book a private room here. The beautiful rooms are decorated with the striking colors and attractive images. The cleanliness, friendly staff and atmosphere of the hostel are worth spending your days in Brazil in this place.
6. Hostel Savassi
Enjoy staying in the heart of Belo Horizonte at one of the best hostels in Brazil. Major nightclubs are very close to the hostel and the place itself is inviting with its colorful décor and cheerful vibes. There are some very interesting features in the dorms like personal power sockets and reading lights assigned to each bed. They also have a lounge area which is artistically decorated where you can sit, relax or just socialize with other backpackers.
7. Hostel Britânico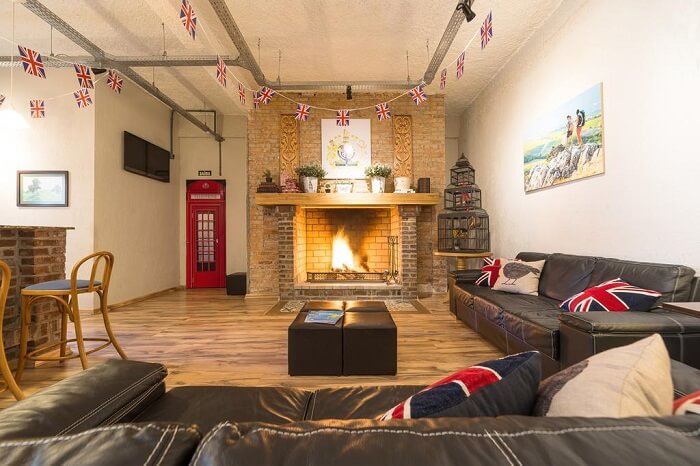 Located in Gramado, Hostel Britânico is one of the most beloved hostels in Brazil for the international tourists. It offers the facilities like a hotel at very cheap rates plus the English speaking staff members add more comfort to the international travelers. The décor of the hostel is simple yet attractive with wooden flooring and modern architecture. They offer personal reading lights and beds can be covered with curtains. The place is very clean and the city center is just a walk away.
8. Hostel Galeria 13
Set inside a gorgeous colonial house Galeria 13 is a delightful place for travellers who are backpacking and are on a shrunk budget. The atmosphere of the hostel is lovely and you can relish delicious breakfast until noon. This is a great opportunity for you to socialise with the other guests and hang out if you are ravelling solo. However, they don't have a kitchen but having affordable meals at nearby cafes is a great option.
9. Local Friend Hostel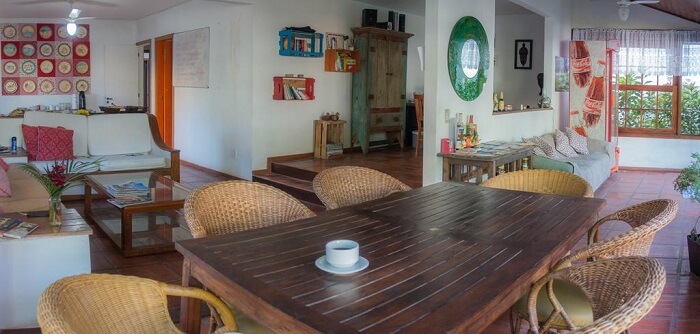 You can expect great hospitality and amazing services at this hostel named Local Friend Hostel. e welcome with a tranquil and calm atmosphere and if you are up for some party, the most happening bars and nightclubs are close to this hostel in Brazil. Located in Búzios, a famous place in Rio de Janeiro, the hostel is near the beaches where you can enjoy activities like surfing and kayaking. You are going to be occupied with fun activities if you stay at this awesome hostel in Brazil.
10. Pamplona Hostel
This hostel is located in Sao Paulo and attracts travelers because of its spot-on location. One of the coolest hostels in Brazil, it is located close to Avenida Paulista. Restaurants and best nightlife options are available close to this hostel and that makes it an ideal choice for solo travelers. Enjoy watching TV or a game of pool in the hostel.. It is a simple and sober place for night hide.
YOU MAY ALSO LIKE OUR FACEBOOK PAGE FOR TRENDING VIDEOS AND FUNNY POSTS CLICK HERE AND LIKE US AS INDIAROX