It's hard not to feel envious when you see someone with long and luscious locks. More so, when you find out that they were born with hair that gorgeous while you are stuck with hair that is dull and rough. Frizzy, unmanageable hair that lacks shine is not uncommon among Indian women. However, a lot of women don't realize that this is an issue with a fix. With the right hair care routine in place, your hair, too, can make heads turn. Following, I've put together, a list of 7 simple treatments that will help boost your hair's health, making it long, silky, and soft.
     How To Make Your Hair Silky, Long, And Soft
1. Aloe Vera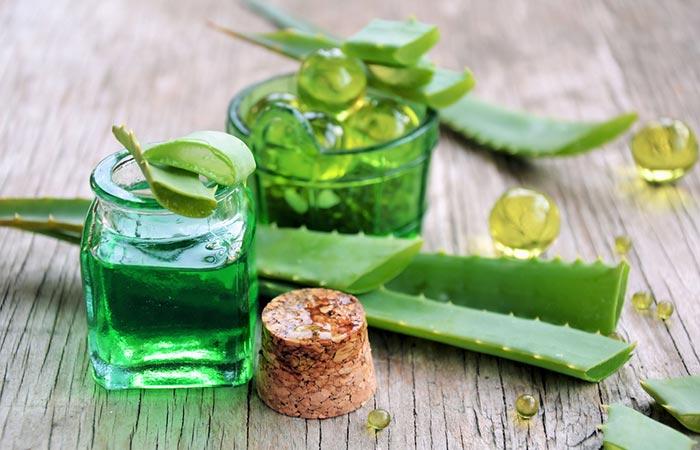 You Will Need
Aloe Vera Leaf
2 tbsp Water
Spray Bottle
Slice an aloe vera leaf and extract two tablespoons of gel using a spoon. Ensure that you're only extracting the clear gel and not the yellow.
Blend this gel until it gets to a smooth consistency.
Add two tablespoons of water to the gel and mix well.
Pour this liquid into a spray bottle and shake well.
Spray your hair with the aloe vera solution after it has been washed and dried.
Leave it on like you would hair spray.
Why this impotent 
Aloe vera is an abundant source of proteolytic enzymes which repair the damaged cells present in your scalp. This allows it to improve follicle health and boost hair growth. The moisture content of this ingredient helps hydrate your hair and keep it conditioned throughout the day. This will ensure a smooth texture with minimized frizz.
2. Hot Oil Massage With Coconut Oil/Olive Oil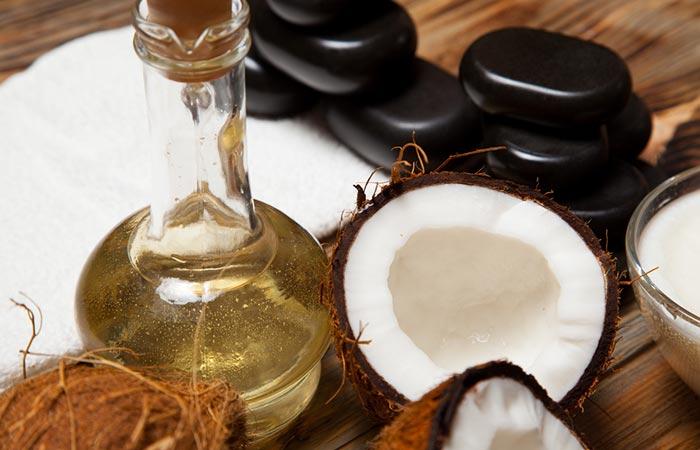 Method
Take 2-3 tablespoons (depending on the length of your hair) of your chosen oil and heat it for a couple of seconds until it is slightly warm.
Massage the warm oil into your scalp and work it through the length of your hair.
Massage your scalp for about 15 minutes and then leave the oil on for an additional 30 minutes.
Cover your hair with a hot towel while you wait.
Wash your hair with a mild sulfate-free shampoo and finish with conditioner.
Why This Works
A hot oil massage can help stimulate your hair follicles, boosting hair growth. It is an efficient deep conditioning treatment for your hair which also fights issues such as dandruff and itching. Coconut oil helps nourish your strands with its rich triglyceride content. It also has the ability to penetrate deep into your hair shafts, allowing for optimum nourishment. Olive Oil is packed with antioxidants, fatty acids, and vitamin E, which help condition your hair while preventing and repairing hair damage.
3. Curd
Method
Combine the two ingredients until you get a smooth mixture.
Apply these ingredients onto your scalp and hair.
Once your hair is completely covered, leave the mask on for about 30 minutes.
Wash your hair with a mild sulfate-free shampoo.
Finish with conditioner.
Why This Works
Curd contains vitamins B5 and D which are essential for hair health. It helps strengthen your hair shafts from within while also fighting off issues such as dandruff. The amla in this mask helps give your scalp a vitamin C boost, aiding hair growth.
4. Eggs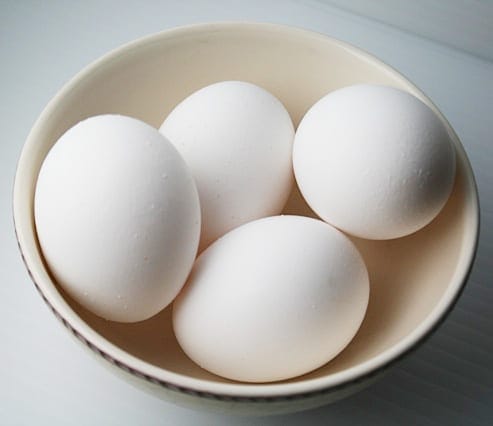 Method
Whisk the ingredients together to get a well-combined mixture.
Apply this mask onto your scalp and your hair.
Once your scalp and hair are completely covered, wait for 30 minutes.
Cover your hair with a shower cap while you wait to avoid a mess.
Wash your hair with cool water and a mild sulfate-free shampoo.
Finish with conditioner.
Why This Works
Eggs are one of the most abundant protein sources. It helps provide your hair with nourishment and shine while also improving its texture. It helps repair hair damage and adds life to dull hair. Regularly using this hair mask will help strengthen and condition your hair while making it more manageable.
5. Fenugreek Seeds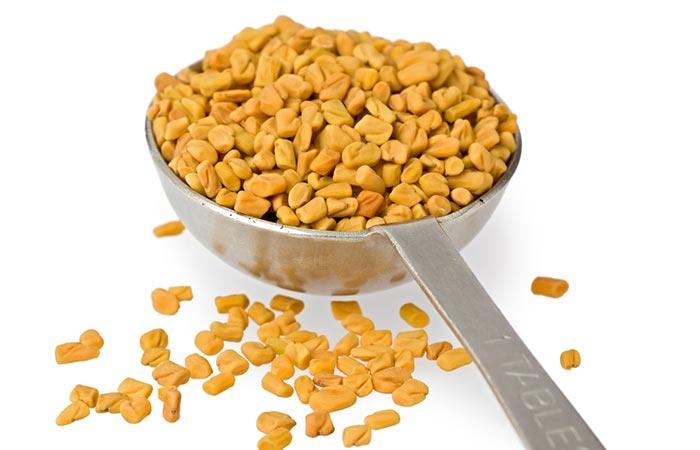 Method
Soak the fenugreek seeds in water and leave it overnight.
In the morning, blend the seeds adding a little bit of the water that it was soaked in to get a smooth and consistent texture.
Apply this paste onto your scalp and hair.
Leave the fenugreek paste in your hair for about 30 minutes.
Wash your hair with a mild sulfate-free shampoo.
Finish with conditioner.
Why This Works
Fenugreek seeds are rich in protein, iron, vitamin C, potassium, and lecithin. These essential hair nutrients work together to prevent hair loss, dandruff, damage, and graying while promoting hair thickening and strength.
6. Onion Juice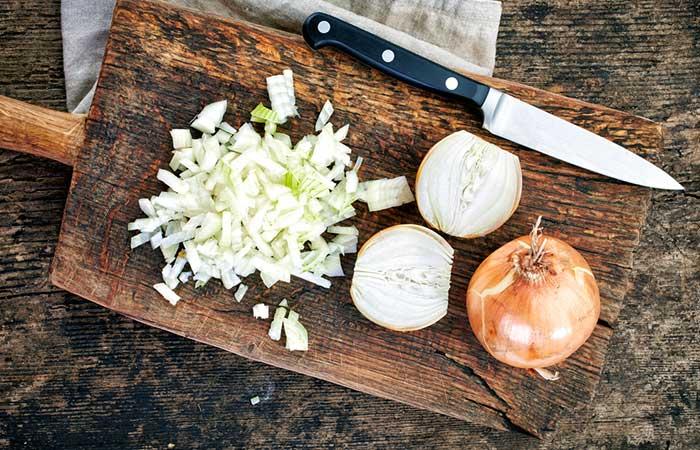 Method
Mix the ingredients until you get a well-combined solution.
Apply this solution onto your scalp while massaging it gently with your fingertips.
Leave the onion juice on for about 10-15 minutes.
Wash your hair with a mild sulfate-free shampoo.
Finish with conditioner.
Why This Works
Onion juice helps curb hair fall, boost hair growth, and also re-grow hair. This is probably owed to its high sulfur content which helps boost blood circulation, allowing for better nutrition. It is also a rich source of nutrients such as biotin, manganese, flavonoids, vitamin C, phosphorus, folic acid, and copper, all of which help restore health and shine to your hair.
7. Apple Cider Vinegar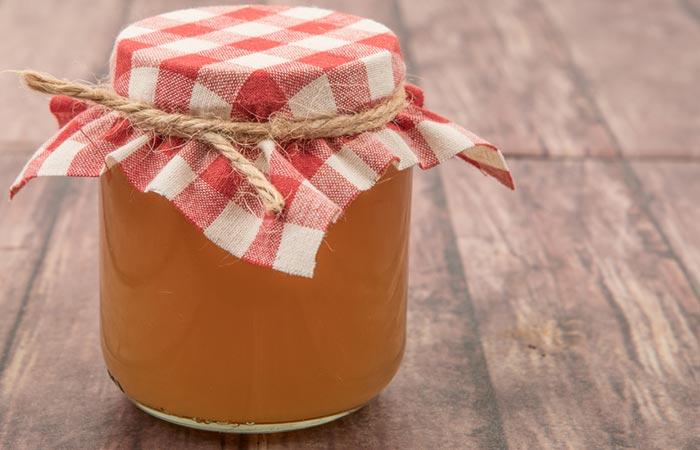 Method
Dilute the apple cider vinegar with a cup of water and set it aside in a jug.
Wash your hair with a mild sulfate-free shampoo.
Proceed to condition your hair.
After you've conditioned your hair, pour the diluted apple cider vinegar through it.
Do not rinse your hair any further.
Why This Works
This treatment helps get rid of dirt, oil, grime, and buildup from your hair. It clarifies your hair without the use of harsh chemicals, leaving it feeling soft and looking silky.
YOU MAY ALSO LIKE OUR FACEBOOK PAGE FOR TRENDING VIDEOS AND FUNNY POSTS CLICK HERE AND LIKE US AS INDIAROX