Did you hear Smriti Irani's recent statement on the Sabarimala controversy?
There are so many things happening around the world, but amidst all of it, we Indians chose to focus on some really strange things.
Here are some such really weird activities that I still don't believe trended on social media. Have a look and tell me if you have an answer.
 1.Menstruation is still a taboo.
The biggest debate of the hour is women of menstrual age entering Kerala's famous Sabarimala shrine.
Talking about which Textile Minister Smriti Irani recently gave a statement that made me question if this is actually the 21st century or not.
She said, "I am nobody to comment on the Supreme Court verdict, but I believe I have the right to pray, but not the right to desecrate. But would you take sanitary napkins steeped in menstrual blood and walk into a friend's home? You could not. And would you think it is respectable to do the same thing when you are walking into the house of God? So that is the difference."
2. Thain Thain
If you haven't seen the UP Police's 13-second video where a police officer is shouting thain, thain, you're living under a rock.
Well, while I agree that it was creative, I also think it was silly that Uttar Pradesh Police decided to acknowledge Sambhal sub-inspector Manoj Kumar's this act of 'bravery.'
3.Beauty contests should be held in paddy field.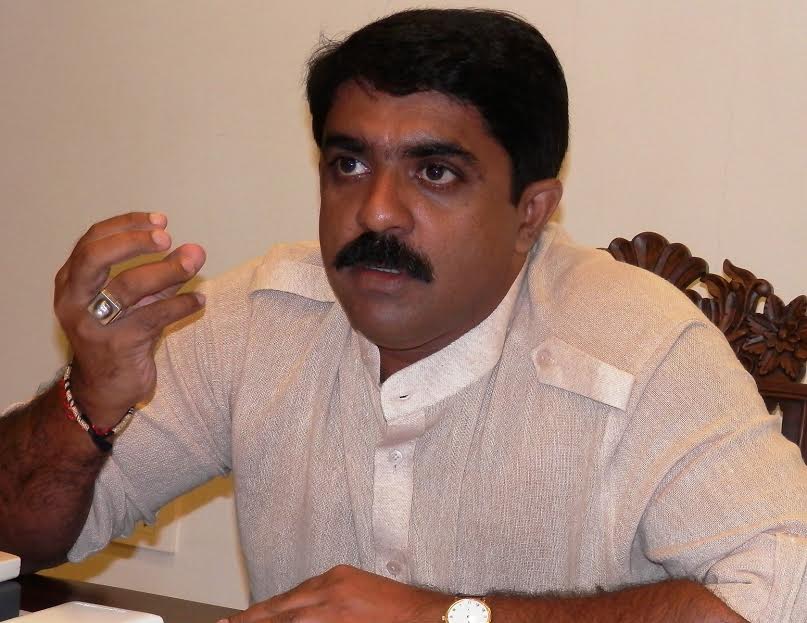 Do you know Goa Agriculture Minister, Vijai Sardesai?
To all those who don't know, he is the man who made a strange comment in the Legislative Assembly saying that the best way to attract youth to farming is to organise beauty contests in paddy fields.
4. Coca-Cola was started by a person who sold shikanji.
This list is not complete without RaGa!
Well, let me take you back in time when Congress President Rahul Gandhi said that the famous soft-drink company, Coca-Cola, was founded by a person who used to sell 'shikanji' in America. Also, the man who founded McDonald's, he used to run a 'dhaba' in the country.
As soon as he made this statement, Twitterati came up with #AccordingToRahulGandhi as a sarcastic route to troll him.
5. Women who eat mangoes give birth to sons.
Do you remember when RSS activist Sambhaji Bhide shocked the country with his statement, "Mangoes are powerful and nutritious, some women who ate mangoes of my garden have given birth to sons," during a gathering in Nashik
6.Poop from airplane was misunderstood to be a meteor.
In case you didn't remember, let me remind of the incident that happened earlier this year when a solid ice-cube-like-object, about eight kg in weight, fell from the sky in a wheat field in Pataudi.
People speculated it as a meteor but after a few reports, police confirmed that it was human excreta that had fallen from an airplane.
This incident created a huge hype among the Indians. Actually, not just Indians but this news had spread across the world.
7.A couple called off their wedding because of PM Modi.
Prime Minister Narendra Modi is held responsible for almost everything in our country, but did you ever think he would be held accountable for someone's divorce.
But here's an exception.
Indian Express reported that a couple in Uttar Pradesh reportedly cancelled their wedding just because they had a different point of view towards Prime Minister Narendra Modi.
8.Teachers should not wear jeans.
Teachers are our role models, aren't they? But has their outfit got anything to do with it?
"It is observed that teachers of primary and middle schools come to schools wearing jeans. Further, they come to the office of the education department wearing jeans, which is not appropriate. Kindly ensure that teachers wear formal clothes in schools and not jeans," the order issued in 2016 by the Director Elementary Education reads.
YOU MAY ALSO LIKE OUR FACEBOOK PAGE FOR TRENDING VIDEOS AND FUNNY POSTS CLICK HERE AND LIKE US AS INDIAROX