One Foot Island, Aitutaki, Cook Islands
The marooned vibe is so palpable here it lured hit show Survivor to this 15-island atoll. Tapuaetai, "one footprint" in the local Maori dialect, is a short hop across the translucent lagoon, with a coconut palm-fringed shoreline you can trace in 15 minutes, but don't rush, and don't forget a footprint-shaped passport stamp from the hut turned post office.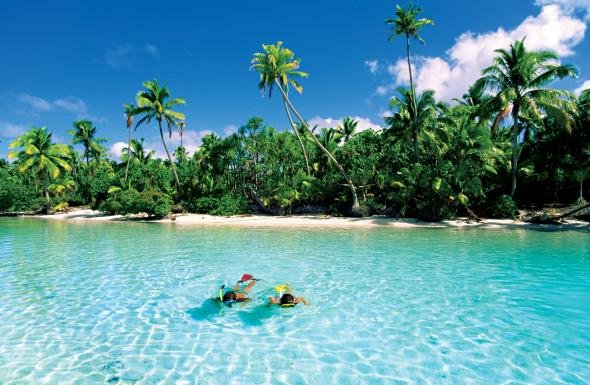 Cathedrals Beach, Ribadeo, Spain
For a church visit like no other, head to Ribadeo, on Spain's northwest Galician coast, where wave-carved, hundred-foot rock arches resembling flying buttresses of Gothic cathedrals line the sand. Walk among them at low tide, but beware, when the Bay of Biscay rises, the beach quickly succumbs to the surf.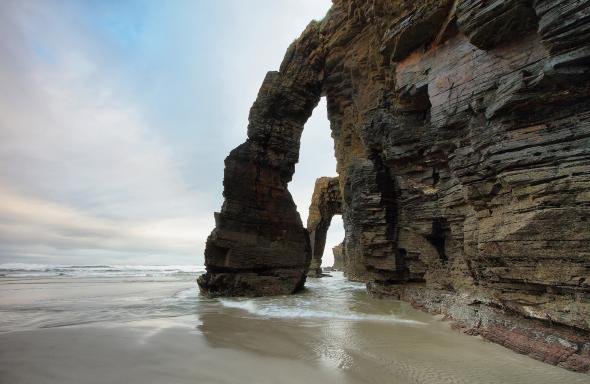 Anse Source d'Argent, La Digue, Seychelles
With sun-dappled giant boulders, calm turquoise waters, snow white sand, and palm trees and jungle for greenery, this Indian Ocean beach seem created by a Hollywood set designer. It's no wonder that it is often ranked as the most photographed beach in the world.
Sunset Beach, Brunswick Islands, 
North Carolina
At the west end of this remote beach, a mile from the access point, a solitary mailbox stands, planted by local Frank Nesmith in the '70s, and continually replenished with notebooks inviting visitors to jot thoughts, dreams, wishes, and whatever else moves the spirit.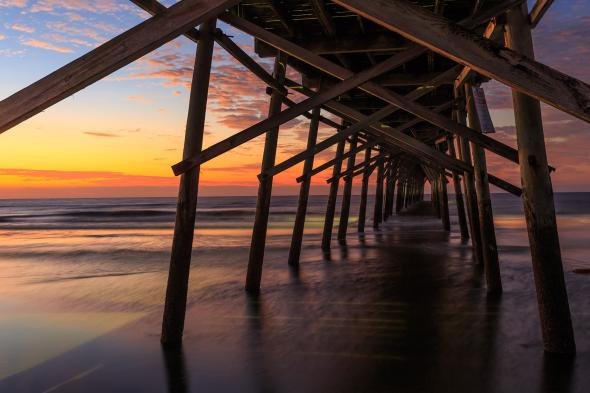 Lazy Beach, Koh Rong Samloem Island, Cambodia
If thatched-roof huts, crystalline waters, and silky sand beaches aren't reason enough to hop aboard a wooden boat in Sihanoukville and join the 2.5-hour jaunt into the Gulf of Thailand, then take this beach's name to heart and come to meander the jungle, nap in porch swings, and let life slow to a crawl.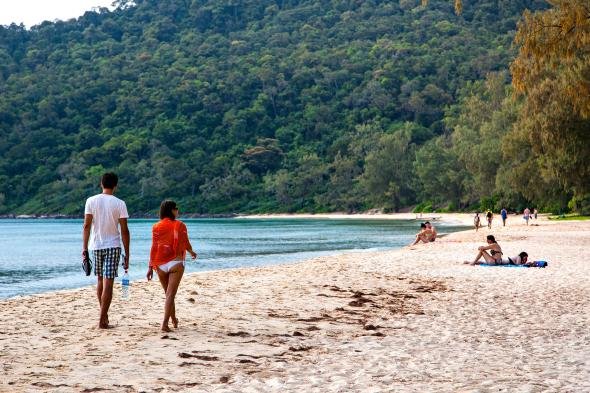 Bowman's Beach, Sanibel Island, Florida
Shell hunters hunch in a stance dubbed the "Sanibel stoop" in search of conchs, coquinas, sand dollars, and dozens of other varieties that hitch a ride on Gulf of Mexico currents. Stock up on hats, buckets, and sunscreen at Bailey's General Store, an island favorite.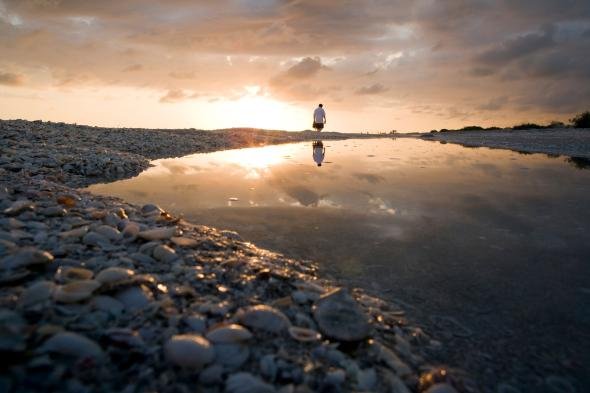 Shell Beach, Shark Bay, Western Australia
On the edge of the continent, and part of the Shark Bay UNESCO World Heritage site, countless white cockleshells, up to 30 feet deep in some parts, spread for miles. Take nothing but pictures. Stop at Old Pearler Restaurant, built entirely of shells from this beach.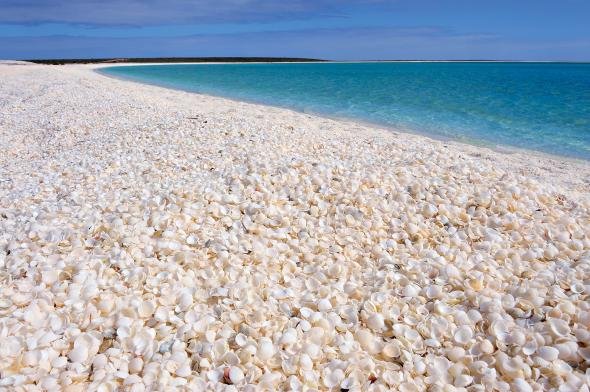 Lyme Regis, England
Budding paleontologists and casual shellers love the spiral-shaped ammonites and fossil remains of 180-million-year-old sea creatures found embedded in the rock and sand of England's Jurassic Coast. The Lyme Regis Museum leads guided fossil walks, and May's annual fossil festival fetes earth sciences with plays, music, and hands-on exhibits.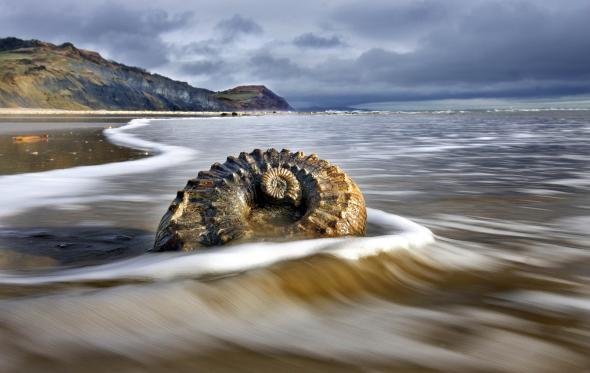 Cannon Beach, Oregon
Rover is welcome on most of Oregon's 400 miles of public beaches, including this wide ribbon of hard-packed sand that has the added eye candy of Haystack Rock looming offshore. An annual dog show unfurls in front of the Surfsand Resort each October.
Carmel City Beach, Carmel-by-the-Sea, California
"It's hard to say who gets more pleasure on Carmel's beach: the pooches that can romp off leash, or their 'pawrents,' who can gawk at world-famous Pebble Beach to the north and Point Lobos to the south," says Kelly E. Carter, author of National Geographic's The Dog Lover's Guide to Travel.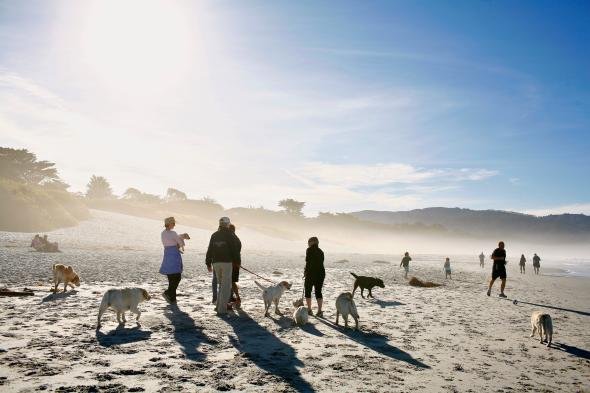 YOU CAN ALSO FOLLOW OUR TWITTER HANDLE FOR MORE VIRAL TWEETS!