Looks like Hrithik Roshan's birthday gift came a little late, but better late than never, right?
The actor turned 44 just a few days ago, and we all know he's just getting better with age, and now we have proof as well. According to a list by worldstopmost.com, the 'Greek God' of India has emerged on top, bagging the title of the 'most handsome actor' in the world.
Actually, I'm not even surprised. I mean, come on, we've seen Hrithik and we all know how good looking he actually is. Just look at him.
Honestly, there's no competition at all. He's looking good in this uncomfortable close-up also. But, HOW? Hrithik, I want answers.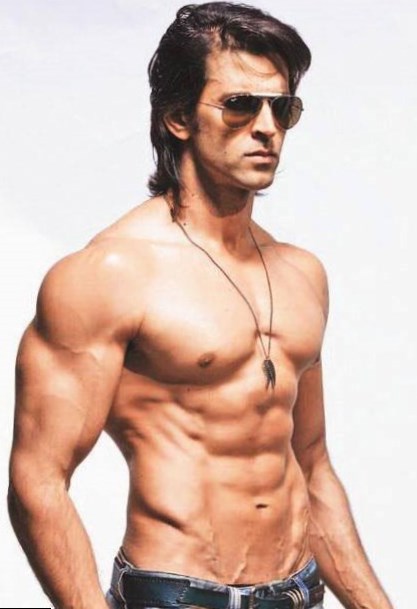 But, that's not it!
I don't think anyone is surprised that he topped the list, but what is slightly surprising is he beat some of the biggest names in Hollywood in the process. He beat Robert Pattinson, Chris Evans and even Superman himself to bag the title. Sorry guys, you may be sparkly vampires or superheroes, but you don't stand a chance in front of the 'Greek God'.
Here's the full list: 
1. Hrithik Roshan
2. Robert Pattinson
3. Godfrey Gao
4. Chris Evans
5. Salman Khan
6. David Boreanaz
7.  Noah Mills
8. Henry Cavill
9. Tom Hiddleston
Right behind Hrithik is Robert Pattinson, our very own shiny vampire. Actually, I'm sorry, he's done a lot of good movies, and we should just leave Edward Cullen and 'Twilight' behind.