Canada is home to some magnificently built temples that are not just visited by the people of any specific religion but by everyone. Canada is highly secular with people of different religions and ethnicity living together. There is a huge population of Hindus and Sikhs in this country – most of which immigrated from India and other erstwhile British colonies.
Apart from Hindu temples, you will also find Buddhist temples, Gurudwaras, among others. If you are looking to visit one on your visit to Canada, here are a few to choose from:
1. BAPS ShriSwami Narayan Mandir
This magnificent temple is situated in Claireville Dr, Toronto – far north in an industrial locale. This hand-sculpted mandir is huge and is made of white marbles. The ambiance here is ethereal, serene and peaceful. The temple showcases beautiful craftsmanship, sculptures of Hindu deities and various Vedic traditions.
2. Buddhist Temple, International Buddhist Society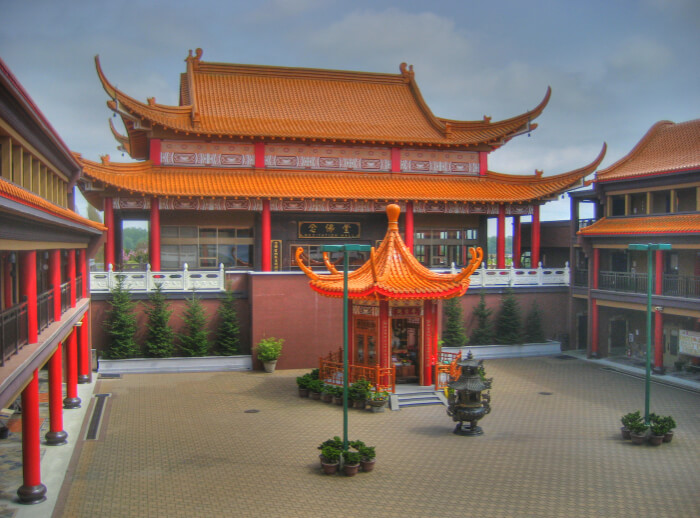 This popular temple is situated in Vancouver, Canada. This is probably the biggest temple not just in Canada but in the whole of North America. The temple has serene surroundings and also provides ample space for people who want to meditate in the quiet, spiritual and devotional environment. The temple has beautiful gardens and a small pond. It resembles the Buddhist temples in China – with a full display of Chinese Buddhist traditions. The temple has a lot of photogenic sites. There is also a Chinese restaurant here.
3. Shri Vitthal Mandir
This temple in Ontario is a traditional Hindu temple dedicated to Lord Shri Pandharpur Vitthal. Temple is open throughout the week and also conducts bhajan-pujan at around 6 pm every day. This temple has turned in an important cultural and heritage center showcasing Hindu traditions.
4. Devi Mandir
This is a Hindu temple in Ontario which was built by local Hindus three decades back. Mandir is extremely popular among local Hindus and people of other religions like to visit it as well. Temple hosts regular classes on Kirtan and traditional Indian instruments like Tabla, which anyone can learn here for free. There are special Vedic classes for young kids. All big Hindu festivals are celebrated in the temple with a lot of zeal.
5. Sharon Temple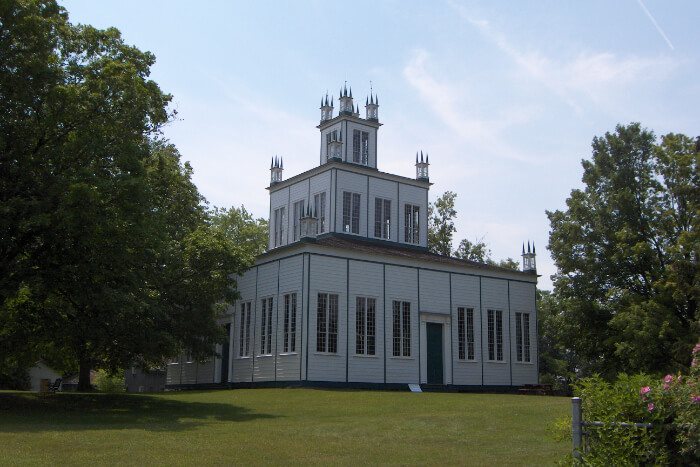 This is a 19th-century temple and is still standing tall. Situated in Ontario, Canada this is a historic masterpiece with a rich heritage behind it. Temple is surrounded by old trees and the interior of the temple resembles the culture of the 19th century, giving it an ethereal aura.
6. Hare Krishna Temple (ISKCON, Brampton)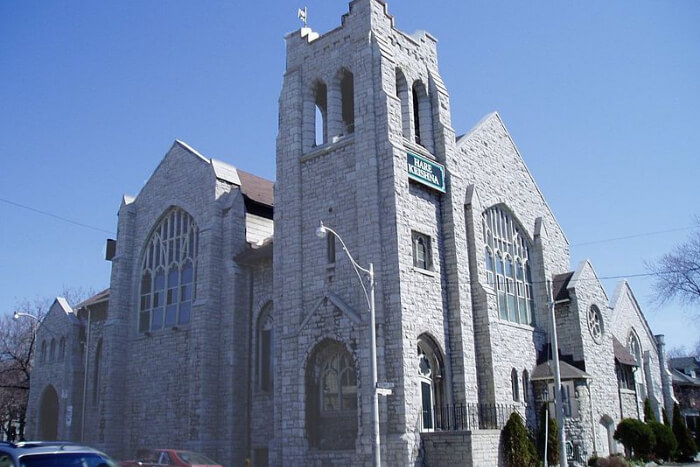 Extremely popular among people of all religions, one can participate in Hare Krishna chanting anytime. The best part of the temple is the food, which you can eat as much as you want at a small donation of $5. Also, there are regular sermons from Bhagwat Gita, which are popular among the locals here.
7. Fo Guang Shan Temple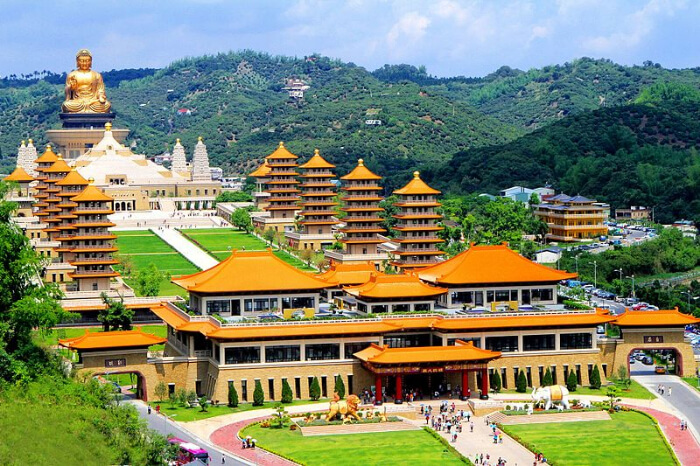 This is a Buddhist temple in Mississauga, Toronto. The beautiful yellow-red architecture of the temple is similar to other Buddhist temples. There are many Budha statues made of gold. The temple is also famous for its tea room which is run by volunteers of the temple and offers fruits, tea, and Chinese Laksha noodles.
8. The Sringeri Temple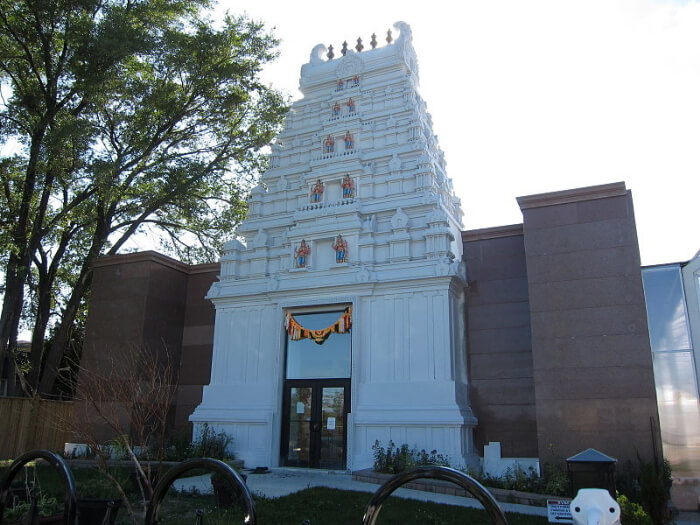 The temple is situated in Toronto and is regularly flocked by Hindus from all over the world. Temple has a magnificent architecture that resembles that of temples of Karnataka.
9. Hindu Sabha Temple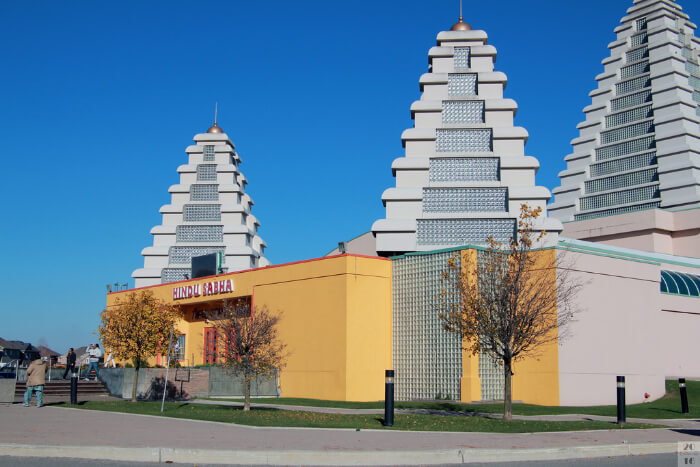 This is a traditional Sanatan Dharma temple with idols of all major Hindu deities. The temple was built and is operated by Hindu Sabha – a not-for-profit religious Hindu-centric organization in Canada.
OU MAY ALSO LIKE OUR FACEBOOK PAGE FOR TRENDING VIDEOS AND FUNNY POSTS CLICK HERE AND LIKE US AS INDIAROX