World Cup 2018:
Belgium arrived at the World Cup as dark horses, bringing both a roster bulging with talent and question marks about its mental toughness. Could this be the group to power through the knockout rounds and avoid falling by the wayside like the talented yet ultimately doomed Belgian teams of past World Cups.
The Belgians went a long way in answering those doubts on Monday with a stirring, come-from-behind, 3-2 victory, the likes of which haven't been seen at the knockout stage of the World Cup for almost 50 years. The electrifying comeback, featuring five second-half goals capped by a 94th-minute winner, sent Belgium to a quarterfinal matchup against the five-time World Cup champion Brazil in Kazan on Friday.
Midway through the second half, though, it looked like Belgium's next destination would be home. The Belgians trailed by 2-0 against Japan, the only team from Asia to reach the knockout stage in this tournament of surprises, and looked almost certain to join the ranks of big-name casualties. Then, a fluke goal in the 69th minute followed by another five minutes later suddenly tied the game, and Belgium snatched the win with a stunning, sweeping play finished off by the substitute Nacer Chadli, sending what was practically the final kick of the game into the Japanese net.
FIFA World Cup 2018: Sweden vs Switzerland
The comeback was complete, recalling West Germany's rallying from two goals down to beat England at the 1970 World Cup in Mexico — the last time such a deficit had been overcome in the knockout stages.
There are not many games you can overcome 2-0, Belgium's Spanish coach, said with a smile surely borne of relief as much as joy. "It's down to the personality, focus, the never-give-up attitude of players."
Exactly what kind of threat the Belgian players posed was hard to determine before Monday night's game, played in sweltering conditions in a city about 700 miles south of Moscow. The Red Devils had brushed aside Panama and Tunisia in its first two games before edging England 1-0 in a World Cup equivalent of an exhibition game, with both teams already qualified for the knockout rounds.
Japan, in contrast, stumbled into the second round by virtue of having received fewer yellow cards than Senegal in Group H, a hitherto unseen World Cup tiebreaker. But Russia 2018 has already proved to be a tournament full of strange turns.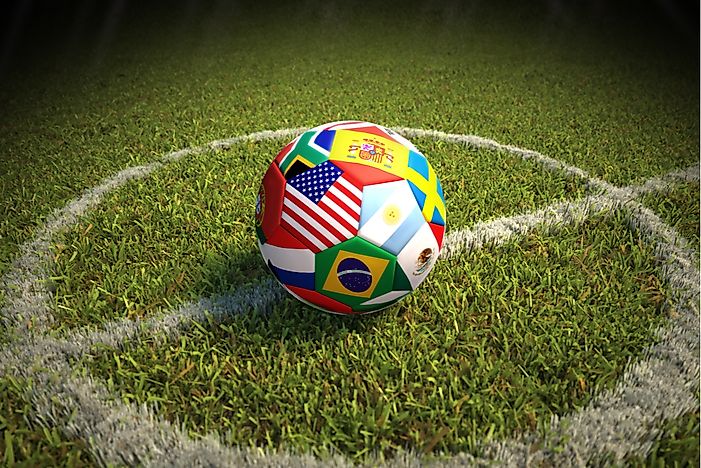 After a soporific first 45 minutes ended scorelessly, more than 40,000 spectators at the Rostov Arena had little reason to expect the remarkable, rollicking second half that awaited them.
It started quickly, just three minutes into the second period. Belgium defender Jan Vertonghen, who plays with Tottenham in England, uncharacteristically whiffed in trying to stop a through ball from Gaku Shibasaki, and Genki Haraguchi collected it and arrowed a shot into the bottom left corner of Thibault Courtois's goal.
Belgium, like a boxer who after a blow to the jaw, seemed stunned, and Japan took advantage. Takashi Inui doubled the lead four minutes later, thundering a shot into the right corner from outside the area.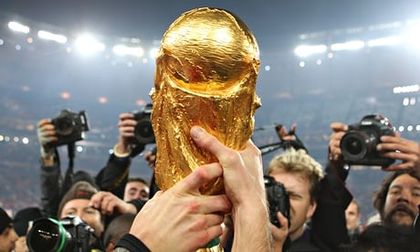 It seemed a devastating turn for Belgium. But those setbacks set the team free, Martínez said. His team began to play as if it had nothing to lose.
We played our first half almost with a fear of not being able to fulfill the tag of being favorite.
Eden Hazard, the mercurial forward who had pinged a shot off the post minutes before Japan's second goal, said his mind drifted back two years, to Belgium's shocking quarterfinal defeat to Wales at the 2016 European Championships — an upset in which Belgium squandered an early lead.
Nine minutes after entering the field, Marouane Fellaini, a skyscraper-like midfielder with Manchester United, powered an unstoppable header off a cross from Hazard to tie the game.
The game continued to fluctuate wildly from end to end. Japan, still pressing for a victory, forced two saves from Courtois in stoppage time — including one that would eventually lead to Chadli's winning goal.
Courtois snatched a corner kick out of the air with 93:30 on the clock. He laid it off to midfielder Kevin De Bruyne, who surged upfield before feeding a streaking Thomas Meunier to his right. Meunier sent a low pass into the area that Romelu Lukaku, in an act of remarkable coolness, allowed to roll through his legs and into the path of Chadli for a simple finish.
The remarkable comeback complete, Belgian players mobbed the goal scorer while their Japanese opponents slumped to the ground, some to their haunches and others flat on their backs.
Akira Nishino, Japan's coach, stood stunned on the sidelines in his shirt sleeves, unable to comprehend what had happened to his team. He remained that way for several seconds until Martínez walked over to break the spell. It was real. Japan had somehow succumbed in the most painful way possible.
Nishino was still suffering the effects 30 minutes later. When we conceded the goal, before pausing for several seconds, I was questioning myself whether I had control of the game. We were 2-0 up, and still, the score was reversed. I don't think it was the players' fault, it was me who might have lost control of the game.
There, it ultimately bowed out to Argentina in the quarterfinals after defeating the United States in the round of 16. Starstruck, it played within itself, its fluency strangled by anxiety. But after overcoming Japan in the most outrageous of circumstances here, perhaps Belgium will not find Brazil, with its frightening record of success and its galaxy of talent-rich players, as frightening as it might have before Monday. And Belgium gets to be the underdog again, a status that Martínez revels in.
YOU MAY ALSO LIKE OUR FACEBOOK PAGE FOR TRENDING VIDEOS AND FUNNY POSTS CLICK HERE AND LIKE US AS INDIAROX